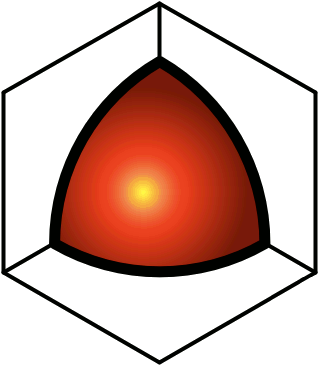 © Charles Chandler

 

For a planet with a crust that has been solid for at least a couple million years (if not longer than that), the Earth is surprisingly dynamic. Earthquakes, volcanoes, and tectonic plate motion are driven by one or more unknown energy sources. A full accounting of the forces that keep churning inside the Earth remains outside our reach, but everyone is in agreement that tidal deformation is one of them, and both earthquakes and volcanoes are more likely when tidal forces are at their maximum. Yet there are some big gaps in our understanding of tides.

 

 

 

 

 

 

 

 

 

 

 

 

 
 

Figure 4

.

The primary constituents of tidal forcing, courtesy

US Navy

.

 

 

Under extreme pressure, atoms are forced so close together that the outer electron shells fail, and the electrons are expelled, leaving +ions behind. The expelled electrons congregate at a higher altitude, where there is less pressure, and thus there is room between the atoms for extra electrons. So the core is positively charged, while the surface is negatively charged. Since the prime mover is gravity, which is

[relatively]

constant, the charge separation is stable, creating current-free double-layers (CFDLs). In other words, there is a charge separation, but even in the absence of sufficient insulation, the charges don't recombine, because the forcing mechanism is still present. Hence the double-layers are

[relatively]

current-free.

 

By the principles of EDP, electrons expelled by the greater pressure at depth will be forced upward. If the pressure is relaxed, we'd then expect those same electrons to simply flow back down again. But the rock in the solid crust above the Moho isn't such a great electrical conductor, so this will take a lot of work. At the same time, once the Moho gets heated, electrons can flow more easily through it than through the surrounding rock, because hotter rock (especially if it gets molten) is a better conductor. Thus the more likely source of electrons will be a remote region that is currently expelling them, with the electrons flowing through the Moho to satisfy the demand. In other words, while tidal gravity is lifting one area, creating a demand for electrons, 90° away on the sphere is at low tide, and electrons are getting expelled by increasing pressure. If the Moho is a good conductor, the most economical way to relieve the electrical stresses created by both high and low tides is for the electrons to flow from the low to the high region. Thus the Moho is not only heated by local currents — it serves as a conduit for remote currents. The implication at the far side of the Earth is that the demand for electrons on the near side creates a deficiency of them on the far side. This leaves a positively charge crust sitting on top of a positively charged mantle, and electrostatic repulsion between the two pushes the crust upward, creating the far side bulge.

 

 

 

 

 

 

 

 

 

 

 

 

 

 

 

 
---